While there is a multitude of fun gifts to get for kids, we want to ensure that they are suitable and safe for them to play with or use.
This is a common concern for a close family member or friend who wants to surprise a child and/or a younger sibling on a special occasion.
So we'll delve into the right kinds of gifts for children and what to avoid in this guide. We'll also share some valuable gifting tips and advice for the child's safety.
How do I know if I'm buying safe gifts for kids?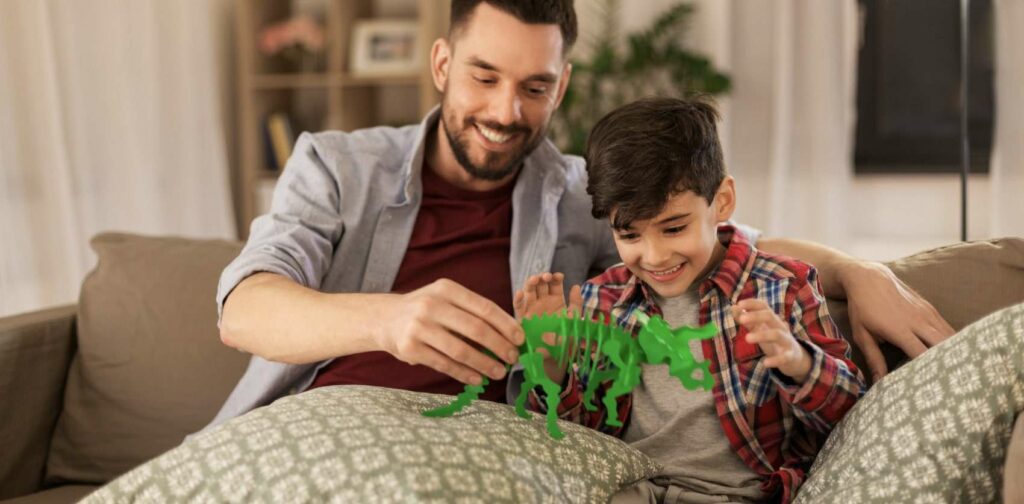 In summary, you'll know that the gift is safe for children if it is appropriate to their age, contain no toxic substances, and isn't sharp, loud, and accident-prone to play with.
Common accidents involving kids' toys to look out for are choking, injury, falls, and fire. The toy you give them should be free from any of these risks.
What organization monitors toy safety in the US?
In America, the Consumer Safety Product Commission (CSPC) is the governing group that tracks and supervises the safety of all toys produced for consumers.
Any toy that is made in or imported to America after 1995 is subjected to its safety rules and regulations.
What are some of CSPC's general rules for toy safety?
Some CSPC general guidelines for toy safety are
Handpainted toys should contain no lead
Plush animals should be washable
Fabric toys should be labeled flame-resistant
Art supplies should be toxic-chemical-free
What are toy safety hazards to look out for?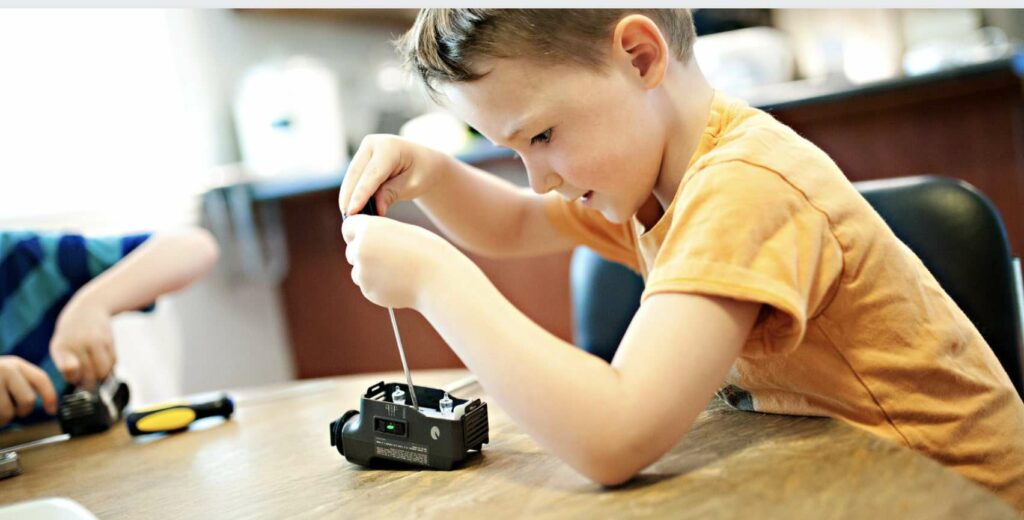 These are toy safety hazards parents have to look out for:
Choking
Wounds
Falls
House fire
Suffocation
Poisoning
Choking
Children ages three years and under often put small objects in their mouths out of habit or curiosity. These things can cause them to choke if they accidentally swallow them.
Thus, don't give them small gifts like an action figure with small weapons and accessories, uninflated latex balloons, or damaged or torn plushies with exposed fluff.
Also, look out for gifts using small lithium coin or button batteries and strong magnets. This is because children can play with and place them in their mouths, ears, or noses.
Wounds
You shouldn't give a child any kind of a sharp gift, like pencils, pens, scissors, hairpins, and metal sword toys, since they can unintentionally hurt themselves or other kids with these.
Carefully inspect toys and gifts for sharp parts. Some may seem harmless at first.
Falls
Another common hazard of gifts is causing fall injuries. This is typically caused by riding or sports toys like a bicycle or a trampoline.
This risk is heightened in a house with stairs or a swimming pool.
House Fire
There are many unsafe, flammable gifts sold in shopping outlets.
Despite the attractive and colorful external packaging, they aren't safe to play with, as they contain toxic and ignitable materials that can burn the child's hand or cause a fire in their home.
A couple of examples of flammable gifts are laboratory or chemistry kits or miniature oven play sets. In fact, an oven play set from Hasbro had to be recalled twice, as it caused burns to children's fingers with its heated light bulb.
Suffocation
A child could be strangled with a gift having a string, cord, or rope. As they play, this can wrap around their necks, suffocating them.
In addition, loose kids' clothes or jackets with drawstrings can get caught on play equipment like slides and swings.
Poisoning
Aside from the hazards mentioned, a child can suffer from poisoning by playing with gifts made or containing toxic chemicals.
If poisoned, a child will experience vomiting, redness, and burns in their mouth as well as smelly breath.
These toys include rubber duck toys and toy jewelry containing lead, sidewalk chalks having asbestos, and plastic food toys having a high amount of chlorine.
Some of the harmful chemicals that can be found in children's toys are lead, phthalate, and BPA, all of which should be avoided.
What are the toxic chemicals in a kids' toy?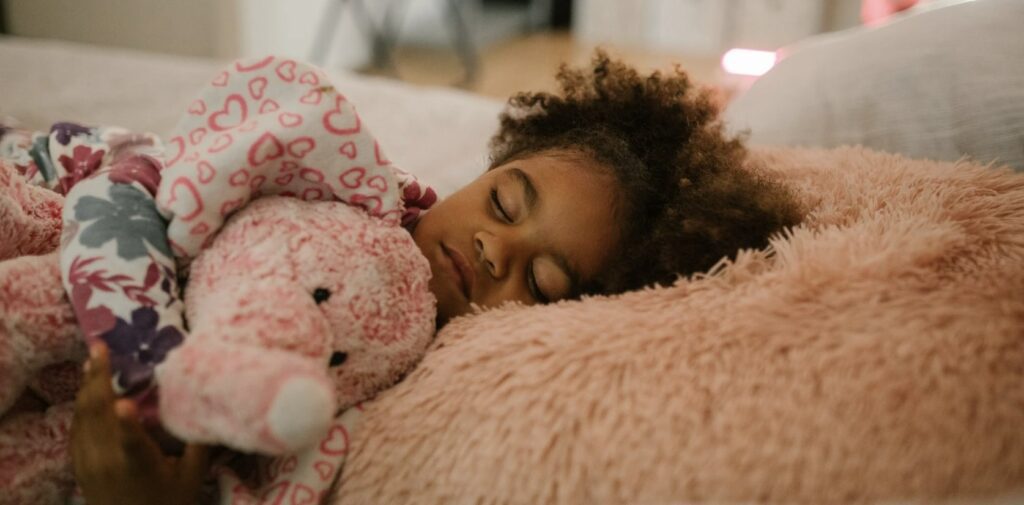 The toxic chemicals that can be found in child or infant toys are
Phthalate
BPA
Lead
Cadmium
Organotins
Phthalate damages the liver, kidneys, and lungs
Phthalate is one of the softening chemical agents used in manufacturing PVC toys. In simpler terms, it is responsible for making toys squishier or softer.
Touching or accidentally swallowing this chemical will cause a variety of health problems including kidney, liver, lung, and reproductive system damage.
BPA badly affects the brain
Similar to phthalates, BPA is a harmful softening additive to various plastic products like food and water containers, epoxy resins, eyeglasses, and toys.
Studies conclude that exposure to this chemical can damage or have negative effects on the brain, emotions, and prostate gland of a fetus, infant, or child.
Also, there's enough evidence that suggests BPA can contribute to type 2 diabetes, high blood pressure, stroke, and other cardiovascular diseases.
Lead damages the brain and nervous system
Lead is a poisonous natural substance that can be found in items like dishes, paint, jewelry, and contaminated drinking water.
The danger with lead is that it will damage the nervous system, affecting the child's learning, growth and development, and even hearing and speech.
Cadmium harms the lungs, kidneys, and bones
Cadmium can be found in toy components PVC plastic, batteries, pigments, and metal coatings.
Cadmium can severely affect the lungs, kidneys, and bones of children and adults. In severe situations, this can even cause death.
Organotins cause insomnia and memory loss
Organotins are a type of chemical used for manufacturing polyurethane, silicon, and PVC products including toys.
They can cause lots of alarming health effects like memory loss, sleep issues, and even death.
How do I avoid toxic chemicals in toys?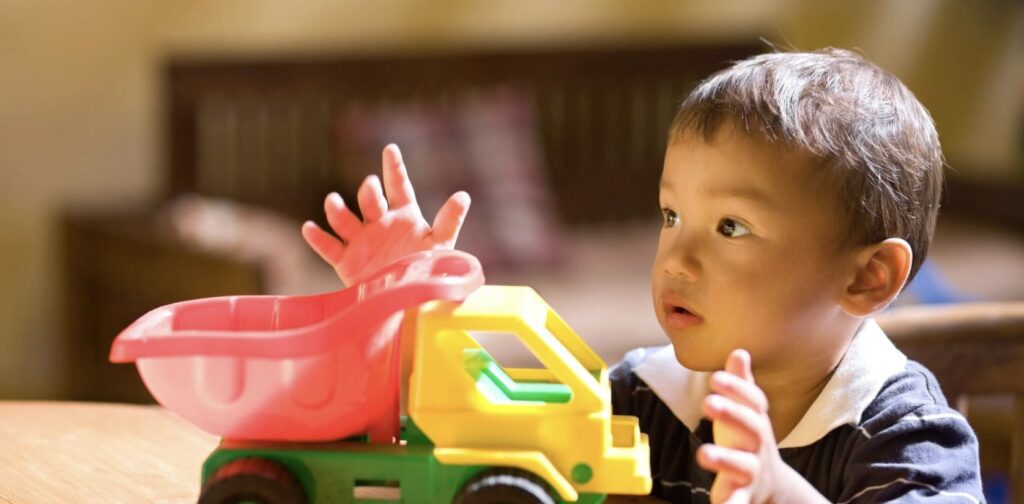 To avoid toxic chemicals in toys, refrain from buying PVC, China-made, and handpainted toys or gifts.
There are many toy alternatives you can find that are far safer and healthier.
How to Pick Safe Toys for Kids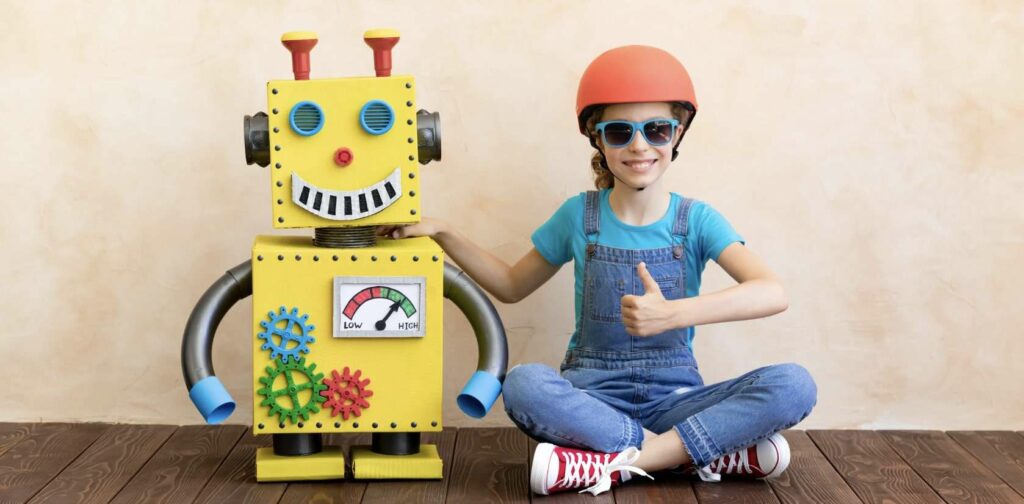 Here are some useful tips to find the right toy for a child:
Read the product label
Consider the child's age
Inspect the toy quality
Pick nontoxic toys
Forgo brittle plastic toys
Avoid loud toys
1) Consider the child's age
It's very important to pick a toy that's appropriate for how old the child is. There are three reasons for this:
The toy will most likely be safe for them (won't hurt or choke them).
They will easily understand how to use or play with it.
It will match their current skills and interests.
2) Read the product label
Before you buy a toy for a young child, read the label on the packaging. The label states what age the product is suitable for and how to use it properly, among other vital things.
Also, if you can, it's always good if you can demonstrate how the kid can safely play with the toy so that they don't misuse or get hurt by it.
3) Inspect the toy quality
Don't just take the supplier's word about the toy. Take a close look at the product and its parts to check if they are sturdy enough.
Also, it would greatly help if the store has a sample toy for you to gauge its quality.
Say, you're considering whether to buy a small RC helicopter, but you aren't familiar with its features.
Ask the staff to switch on and operate the toy, and try it yourself too to get an idea whether or not it will suit and is safe for the child.
4) Buy large toys
An easy way to avoid the risk of choking is to buy large toys. These toys and their parts must be larger than the child's mouth.
5) Pick nontoxic toys
When buying gifts for kids, always choose those completely free of toxic chemicals. Otherwise, the child could suffer from poisoning or other serious health effects.
So choose toys, dough clays (play doughs), or art supplies made from organic materials or those labeled nontoxic.
6) Get a decent plush toy
Even though they appear cute and cuddly, not all plush toys are safe for children. Look out for those with torn seams or exposed fibers or padding.
A kid may damage the toy further and swallow the small pieces, which can lead to choking.
7) Forgo brittle plastic toys
There are better toys than those that have brittle plastic.
If they are dropped to the floor, these toys can easily break off into sharp pieces which aren't safe for the child to hold.
8) Avoid loud toys
Excessively noisy toys can damage the hearing of kids, so they must be avoided.
Some of these toys include certain battery-operated megaphones, musical instruments, think-and-learn toys, and screaming monkey slingshots.
9) Don't gift older toys
While it is more economical, older or hand-me-down toys may not be practical and safe since these items can have harmful chemicals.
It also may not comply with the safety guidelines set out by the Consumer Safety Product Commission (CSPC). So we suggest just getting a newer toy or gift for the kid.
10) Electric-powered toys must be UL-approved
UL certification assures that the toy's materials, usage, and fire resistance have been tested.
It is a globally recognized safety standard, so when you're shopping for the right electronic, look for the UL-approved mark on it.
11) Search for recalled toys online
Toys sold on the market may be flawed and harmful even those sold by well-known companies.
If a toy doesn't conform to CSPC safety rules and standards, the organization will ban it off the market shelves by recalling its production, preventing new ones from being made.
Therefore, before you buy, it helps to check online whether the toy has been recalled.
12) Get safety gear along with a riding gift for kids
Giving a child a riding gift such as a bicycle or scooter should include all its safety gear, like a helmet, wrist guards, elbow pads, and knee pads, for a safe and fun ride.
These gifts can be tempting to try when the kids first see them. So it's important to tell their parents to instruct and watch the child so that they can enjoy riding safely.
Lists of Gift Delivery Shops
Looking for a great gift for your child? If so, here are some articles on the website that can be useful to you: