Make your partner smile with a heartfelt gift! 
To help you, we wrote this basic guide on picking the right gift for your partner. We'll share some tips and ideas for the perfect present.
Is gifting important in a relationship?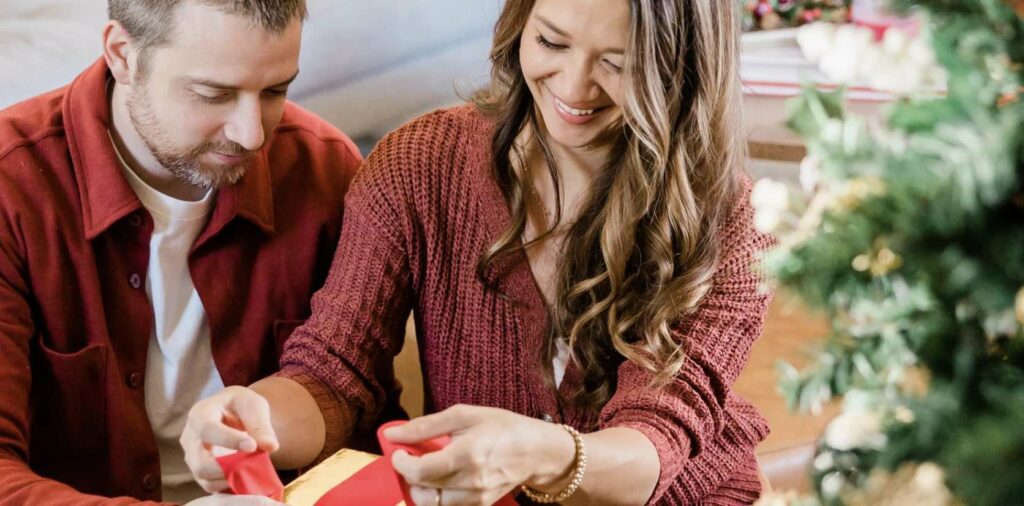 Gifting is important in any relationship, especially a romantic one. Gifting a person shows that you appreciate, care for, and love them.
A relationship requires giving to flourish. You can't have a healthy relationship without giving attention, love, time, or any form of gift to your other half.
How do gifts affect relationships?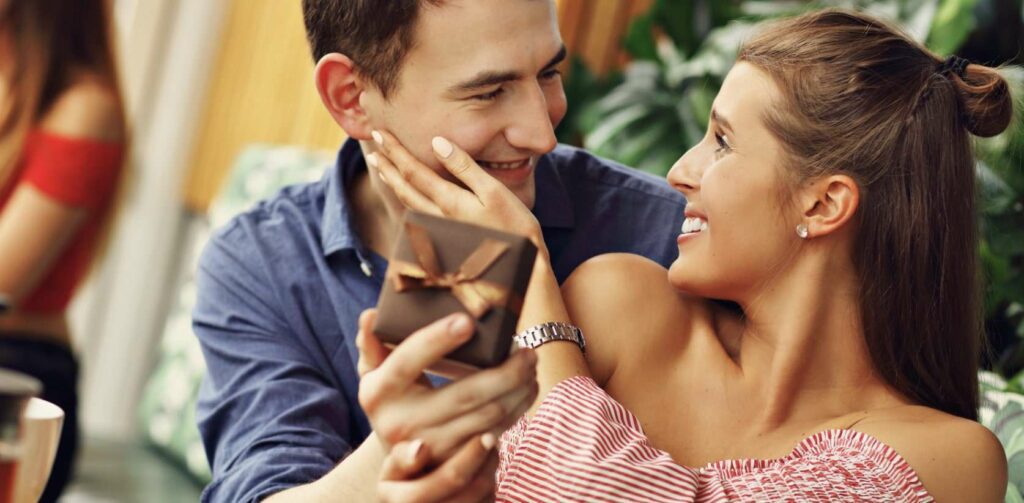 Gifts make couples feel happier and closer to each other. A thoughtful gift helps to strengthen the relationship. 
How do I choose a special gift for someone I love?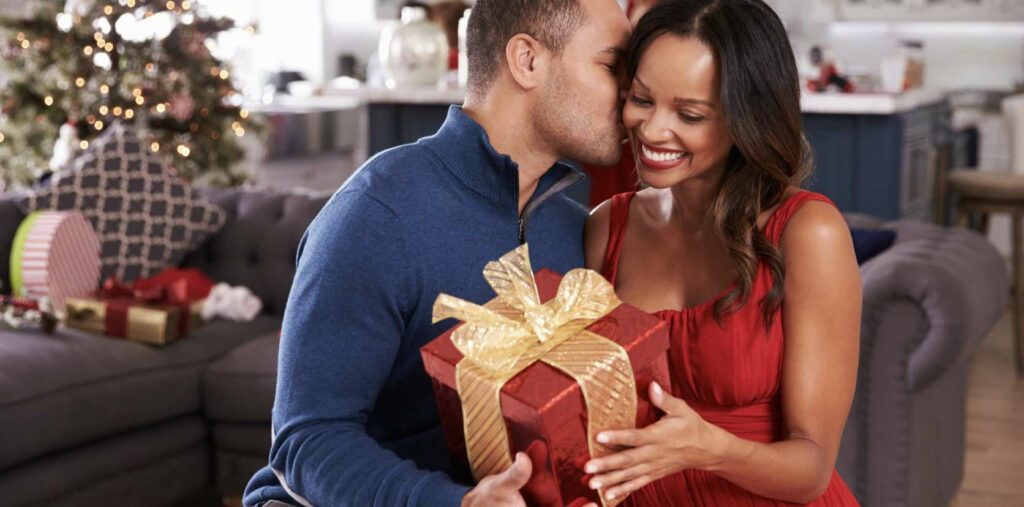 To choose a special gift for someone you love, follow any of these useful tips:
Give a practical gift
Think about what they want
Surprise them with a sentimental gift
The gift should be well-presented
Don't give cash or gift cards
Set up festive decor
1) Give a practical gift
Looking for a budget-friendly gift for your partner? It doesn't always have to be electronics, a luxury watch, or a signature garment.
You can go practical by first figuring out what they need the most.
Do they go to the gym or run outside often? You might want to gift them a set of cool cotton towels, a foldable waterproof bag, or a stainless steel tumbler.
Do they need repairs at home? Do them a favor and purchase a handyman service to fix the issue promptly.
What gift for my partner should I avoid?
Avoid gifting your partner possible offensive gifts. This will vary from person to person.
For example, if they're balding, don't give them a hair growth product. If you've noticed their breath doesn't smell good, don't give them mouthwash.
If they're gaining weight, don't give them a gym subscription. Unless they've openly discussed their need for these things, avoid gifting these out of the blue.
These may bring up issues they're sensitive about. You can help your partner deal with these issues in a kinder way.
2) Think about what they want
This tip is fairly simple: just give them what they want. If you hear them wanting a Blu-ray player or turntable, give it; if they want a pet dog, adopt one; and if they want only to be with you, give it too!
A gift, after all, doesn't always have to be a physical object. It can be time spent snuggling and watching movies on Netflix!
3) Buy the most decent item
Quality matters in a physical gift. Depending on your available budget, you'd want your partner or spouse to have the most use or enjoyment out of the gift.
Bear in mind that you don't have to get the most expensive item available. What matters more is the item's design, durability, and ease of use.
If you're patient and creative, you can certainly find a fine gift that's within your budget.
For example, if they need running socks, Nike is a good choice. If they need a winter jacket, North Face and Marmot are good options.
By the way, we'd like to stress the importance of giving high-quality small gifts rather than an ordinary-quality big gift. Your partner will certainly appreciate it more, and it's going to be worth what you pay for!
Should I buy an expensive gift for my partner?
Don't give a gift to your partner that's too expensive, as they may feel pressured to repay the favor.
Instead of an expensive gift, you can find a reasonably priced alternative that your special one will still like. It's always the thought that counts.
But if you still feel that the gift isn't enough, try adding small items like chocolates or a plushie.
4) Surprise them with a sentimental gift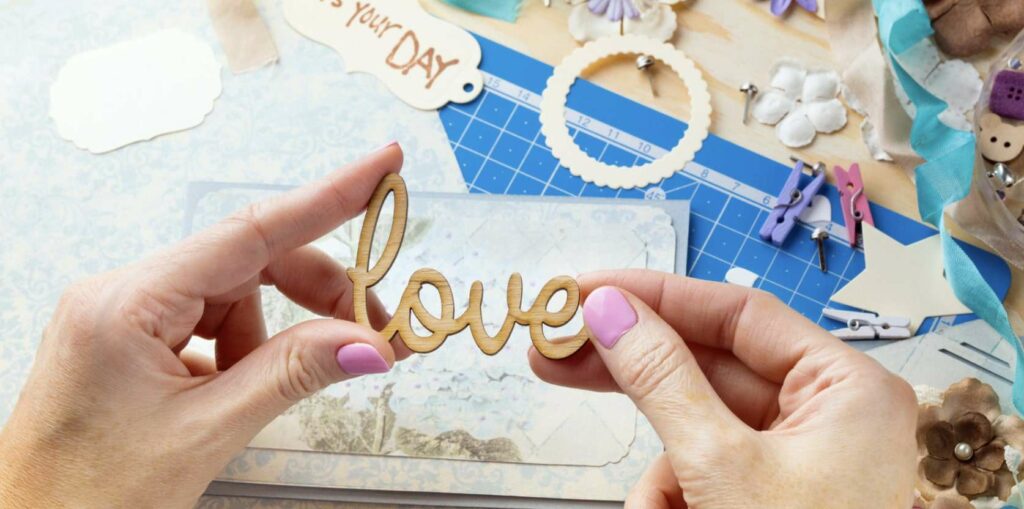 All the best gifts are those that come from the heart. It's even more special if the gift is made and wrapped by a beloved.
Sentimental gifts are gifts that cannot be replicated by a shop or company. They don't have the personal touch only you can provide.
A sentimental gift can be something that: a) reminds the person of you, b) expresses how you feel about them, c) they will cherish for a long time—or all of the three.
For example, surprise your special someone with a scrapbook filled with pictures collected from your exciting adventures as a couple, drawings, and favorite quotes.
Another great simple sentimental gift is making their favorite food! Place it in a clean container, and personally hand it to your partner when you go out or come by their workplace or house.
What sentimental gifts should I avoid?
Don't choose a gift that is too personal to your partner—for example, something that reminds them of a loved one they lost.
5) The gift should be well-presented
The gift presentation counts as well. Ideally, it should be wrapped and ribboned nicely to add excitement as your partner opens the gift.
6) Spend time with them
Some people value experience more than physical gifts—and for a good reason! While we can't always hold on to a thing forever, experiences will always stay with us no matter how old and wrinkled we become.
7) Buy matching shirts or jewelry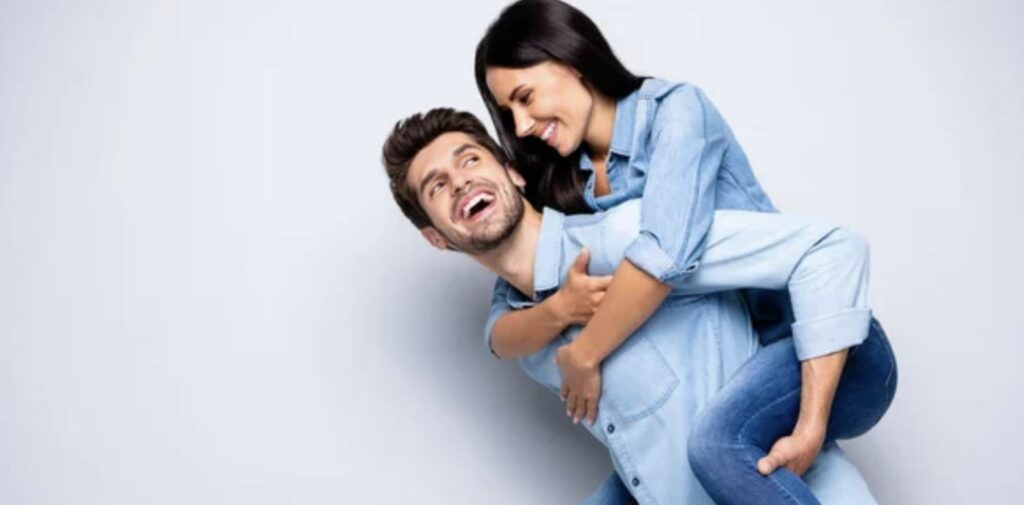 Wearing matching shirts or accessories with your partner may be cheesy or funny for some, but for others, it's a nice, fun way to say you appreciate and love your partner.
What couple shirts or accessories do I get?
You can get couple shirts with matching text like "I love her" and "I love him." For accessories, you can get matching rings or leather bracelets.
8) Don't give cash or gift cards
Gifting cash, gift cards, or vouchers is most often good only among family, including nephews, nieces, or relatives.
For romantic partners or close friends, you shouldn't give cash since it may be misunderstood as you paying them for something.
9) Set up festive decor
Want to really impress your partner? Then, you might want to set up the venue decor to the theme of the occasion being celebrated.
If it's their birthday, spell out "Happy Birthday" with some balloons and foil curtains. Choose a great color palette that your partner likes.
If it's Valentine's Day, you might want to decorate your house with red hearts and candles, and of course, prepare good food and treats for a special romantic dinner date gift!
What is the 5-gift rule?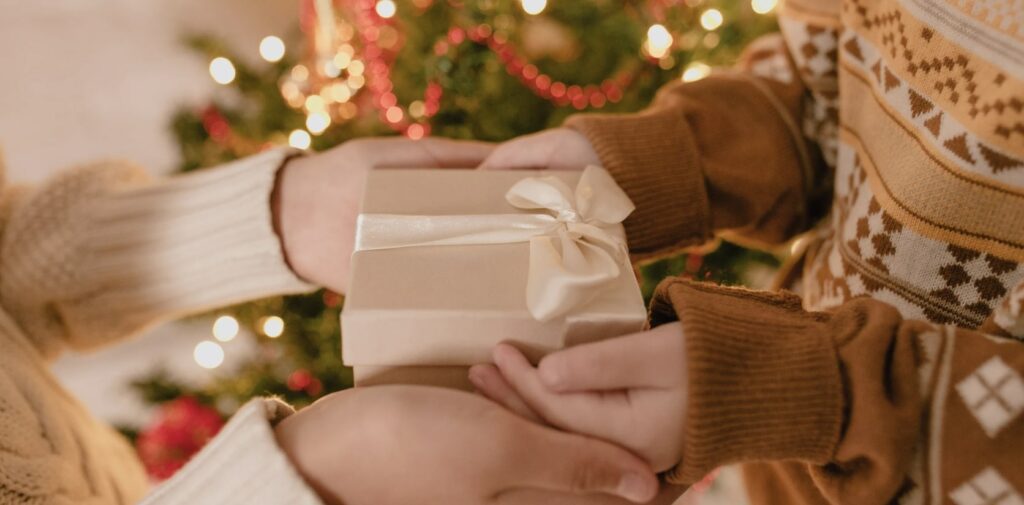 The 5-gift rule is an easy way to remember what gift to give someone. These 5 gifts are something they want, something they need, something to wear, something to read, and something special.
The rule says that your loved one or partner should receive one of each type when you gift them on different occasions. As a result, your gifting them will be balanced and they'll have everything they need.
What are the best gift ideas for a relationship?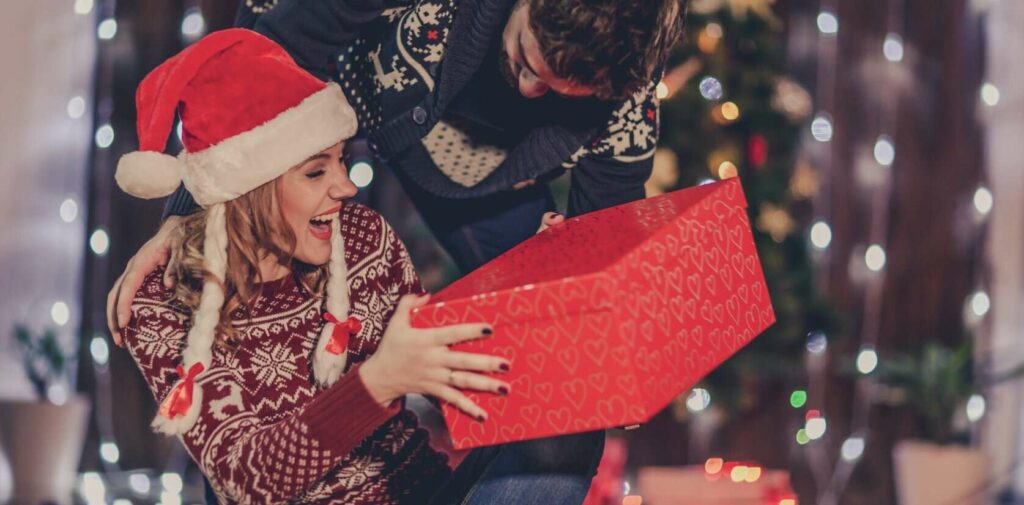 Here are some great gift ideas suitable for a relationship:
A home spa experience
A mug with the couple's initials
A signature handbag
A customized necklace or bracelet
A summer getaway to Hawaii
Gift Ideas for a New Relationship
You don't have to go all out on a new relationship. Let it build and develop by giving them simple and special gifts like the ones below:
Flowers and a heart-shaped box of chocolates
A plush doll
A framed drawing of your partner (if you're an artist)
A lavish home spa experience
A mug with the couple's initials
A nice printed T-shirt that benefits a good cause (like animal rights or an environmental group)
Gifts to Strengthen a Relationship
To strengthen your relationship with your partner, you may want to gift them these products or experiences: 
A dinner treat at a gourmet restaurant
Dry-fit workout clothes
Concert tickets to see a musician you both like
A wonderful signature handbag
A customized necklace or bracelet
A summer getaway to Hawaii
Gifts for a Long-Distance Relationship
Long-distance relationships require gifts that let the person feel close and cared for even though they're far away. Here are some gift ideas for your significant other far away:
Handwritten letters
A heart-shaped photo collage
A personalized gift box with various food and handy stuff to show that you care
Throw pillows and blankets from your country
A pair of headphones so they can talk to you loud and clear
A comfortable sweater to keep them warm in winter
Lists of Gift Delivery Services
Need a gift delivered to your partner quickly? If so, here are some helpful gift shop lists you can explore: