As they say, teachers are like our second parents since they teach and care for the child while their mom and dad aren't present.
So, if you're looking to show your appreciation to your child's teacher with a gift, this article is made for you. Here's how to select an appropriate gift for your child's teacher.
How much should I spend on a teacher's gift?
It depends on your budget, though we suggest spending between $20 to $40 for a teacher's gift. There's not much you can get below that price range that's of good quality and function.
If that seems expensive for you, then a group of friends or the whole class can contribute a small amount of money and the total can then be used to buy a nice gift that the teacher will like.
The great thing about it is that everyone will feel involved in this kind and special gesture. And it certainly will be memorable for the teacher because the whole class participated.
Common Occasions for Gifting a Child's Teacher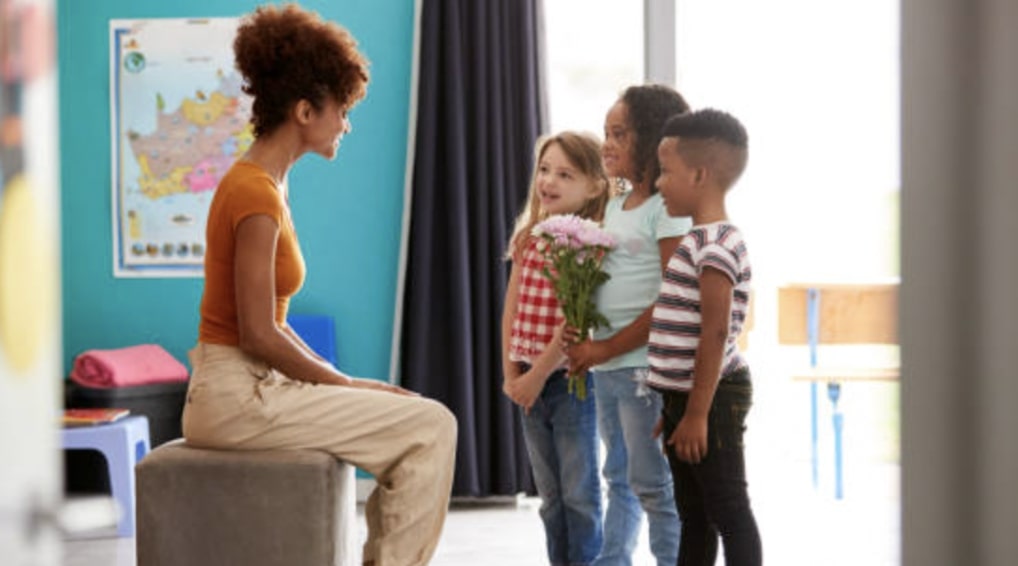 Here are the common occasions for surprising your child's teacher and some fabulous gift suggestions:
Birthday
If the children know when the teacher's birthday is going to be, they can give the teacher delicious treats like candies, chocolate bars, or cupcakes as well as coffee gift cards. We're almost sure they would be especially delighted to receive that last one!
Christmas/Hanukkah
Another special time of the year is Christmas or Hanukkah. You can remind or ask your kid whether they want to give their teacher a gift for the occasion.
You can give a simple, thoughtful gift like a cake, book, home decor item, or restaurant voucher. But first, be mindful of the teacher's religion and if the school permits this gift so the kid won't run into issues.
Teacher's Appreciation Day
Teacher's Appreciation Day is celebrated on the 3rd of May. This day is dedicated to all teachers and their hard work for their students.
While you can give them any nice gift, it's customary to give them something that they would use in the school, for instance, a travel journal, a small bag, or a personalized planner.
Valentine's Day
Valentine's Day isn't just for lovers but for teachers too. The care a teacher has for their students is a different face of love, and your child may use this occasion to show their gratitude.
Your kid can give your teacher flowers, chocolates, or a card on February 14 to show how much they like or appreciate them as their teacher.
Thanksgiving
Thanksgiving is another gift-giving occasion, although most people don't usually give gifts during this time compared to Christmas or birthdays.
Most people prefer to just bond and eat together with family and friends on this day. But who says you can't gift your favorite teacher?
For them, your kid might want to give an attractive display item, a homemade pie or sandwich, or a lovely framed picture of your child and the teacher.
Find Gift Delivery in Your Area