Have a family member or a friend who's donning the cap and gown soon at the venue, and you plan to gift them? It's nice if you already have something in mind to give them.
Otherwise, this guide is for you because we'll be tackling the basics of graduation gift etiquette so you can give an appropriate gift that the graduate will surely appreciate.
We're going to look into the best kinds of gifts to give a male or female grad, how much you should budget for, and proper grad party behavior.
Do I have to give a graduation gift?
Graduation happens just a couple or a few times in our lives, if the person is lucky. It's certainly a milestone!
Giving them a gift is not required, although they will appreciate it a lot.
It also won't matter how big or small your gift is—even a heartfelt card or a video call on Facebook will go a long way!
Gifting shows that you appreciate someone's achievement in school and wish them the very best as they grow up and take on a whole new environment. It's an exciting journey where they will meet new people, overcome obstacles, improve their skills, and so on.
How much should I spend on a graduation gift?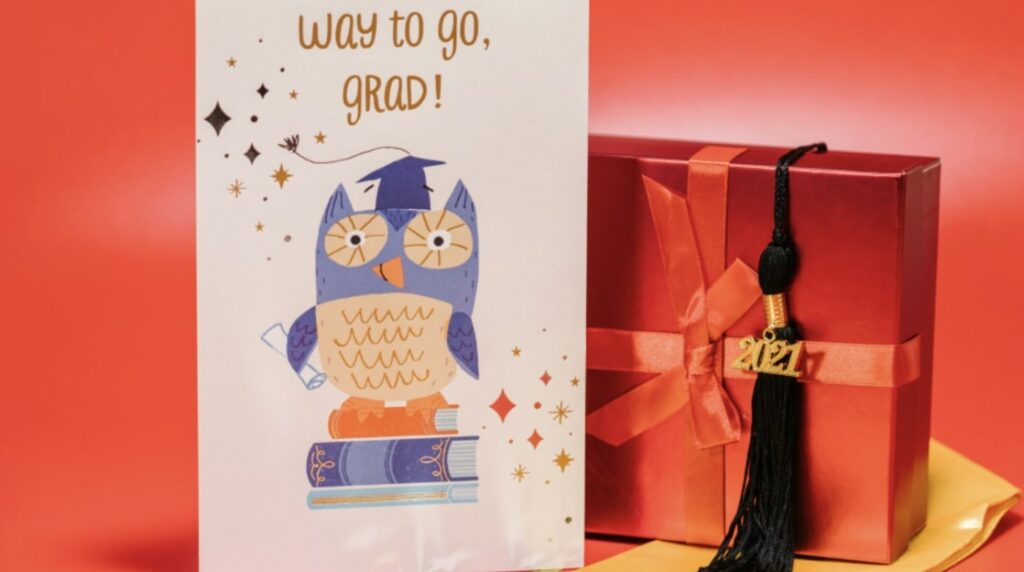 There's no rule that says you should spend a certain amount for a graduation gift. It's entirely up to you based on the budget you have, your relationship with the newly grad, or their academic achievement.
However, it's typical that people spend somewhere around $15 to $25 to gift a sibling, friend, or relative. Besides, there's no point in spending too much for a person's graduation, especially for elementary or middle schoolers.
On the other hand, close friends, partners, and mentors can spend more than the aforementioned amount between $30 and $50. Because they love the person and would like them to enjoy and use the gift to their benefit.
Some Graduation Gift Ideas
Not sure what you should give a graduating friend or loved one? Here are some graduation gift ideas for him and for her:
For Him
Personalized Gift – Whether it's a simple mug with a picture he likes, a clock with his favorite quote, or another bespoke item, they will love it because not only will they get to use it, but they'll also be reminded of your thought and care.
This could be a thoughtful gift especially if they are graduating from high school and soon have to move out to college and live away from their family in a dorm.
Electronics – You cannot go wrong with this one, as most guys love them. It doesn't have to be high-end, though.
If he loves movies and downloading files, then a movie-inspired USB flash drive will do, or if he loves music, you might want to give him noise-canceling headphones.
Bag – He'll likely be traveling on field trips, camping, or sightseeing abroad some time. A backpack with ample pockets and space including one for a laptop will be a fantastic gift.
Money – Money is an acceptable gift for male graduates. If they're going to college, they can use it to buy books and office supplies, or if they're working, they can use it to pay for lunch or to fuel up their car.
For Her
Flowers – They are almost always appreciated, but make sure to choose their favorite flowers and have a florist present them beautifully.
Cosmetics – This can be anything from high-quality lipsticks to perfumes. With them, they can look gorgeous every time.
These may come in handy too when they start their job hunt and need to dress to impress for interviews.
Photo Album – For the younger ones, it's just like Instagram but tangible and so all the more special! She can then collect her favorite photos and place them there, letting her recall precious memories anytime she wants.
Keepsake – Some like to keep sentimental things because they're special and valuable to them, given by someone they love like their dad, best friend, or boyfriend.
You can give her a beautiful framed photo with you and her in it, a locket that you have worn, or a pair of cute earrings.
Proper Customs at a Graduation Party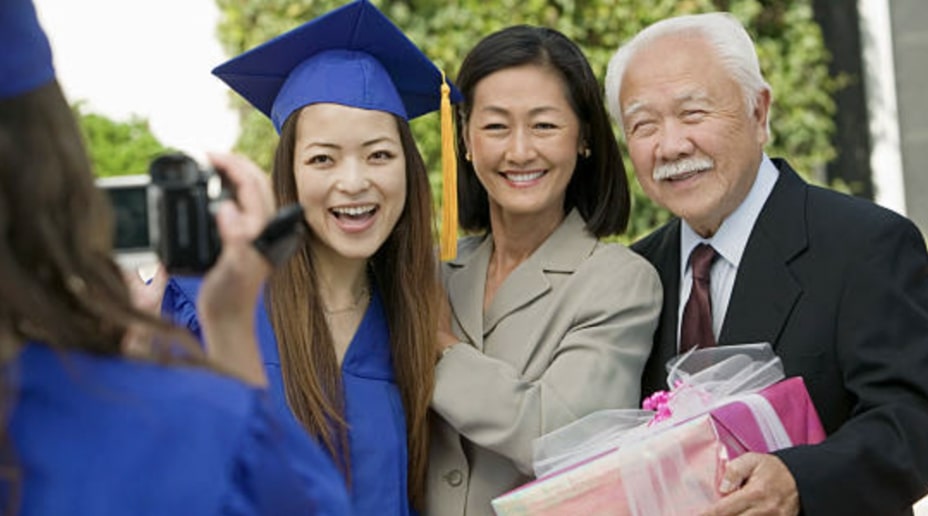 Also, it's important to know the proper customs for planning a graduation party, which are given below:
Invitation – The graduation venue is surely going to be packed with people, and seats will be hard to come by.
If you are then hosting a party for your newly graduating loved one, you should invite relatives and friends to celebrate the event.
For this, send your invitation whether in print or online two weeks before. But if you have family members flying in from another country, let them know at least six weeks before.
Party Decor – You can generally decorate the party venue as you see fit. You can use school colors, order sumptuous food, and conduct a quick game as long as they're good for the celebrant and align with the graduation theme.
Remember, though, that the focus should be on the graduate. You can have him discuss their plans for the future, share stories, crack some jokes, or do a speech, whichever is good for them.
Event – Be sure to arrive early so you have some time to congratulate your friend or relative, give them good advice, and hand your special gift to them.
The newly grad may need to attend different parties on the same day. But they should ideally leave only after a few hours and thank and welcome all the people who came to be polite and respectful.
Find Gift Delivery in Your Area