Gifts don't always fit inside a small cardboard box. Sometimes they have a large and distinct shape, such as a plush rabbit, bicycle, personalized football, and cuckoo clock.
Given this, how do you wrap the present for your recipient to be nice and presentable yet not obvious?
That's what we're going to help you with today in this article. So here is how you should wrap an odd-shaped gift.
Materials You'll Need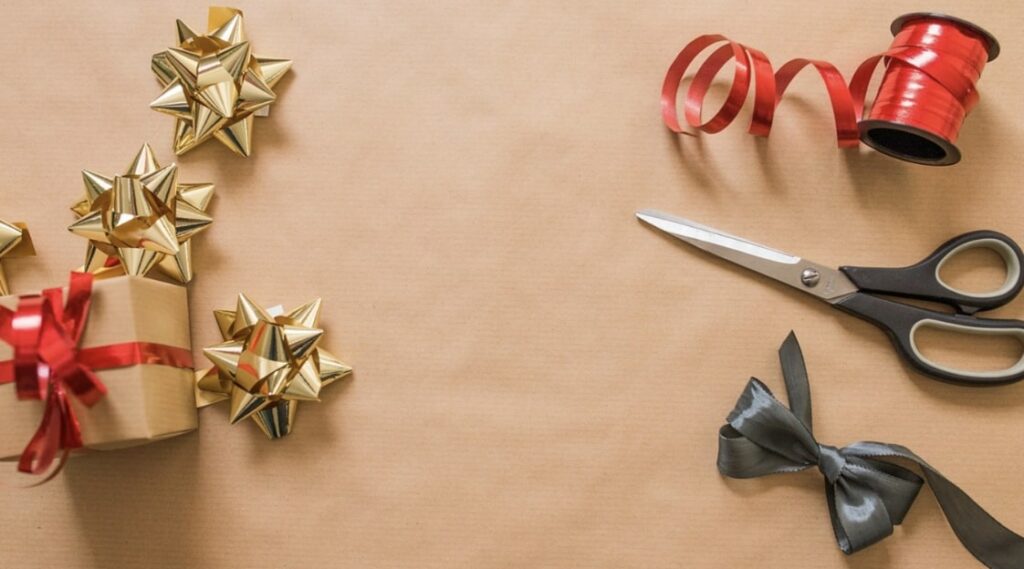 Before you begin, you have to collect the materials for wrapping your out-of-the-box-shaped gift. These are the ones you'll need:
A pair of scissors
Ruler
Tape
Wrapping paper (holiday, plaid, amusing, or any style)
Hole puncher
Ribbon, twine, or string
A Simple Way of Wrapping an Odd-Shaped Gift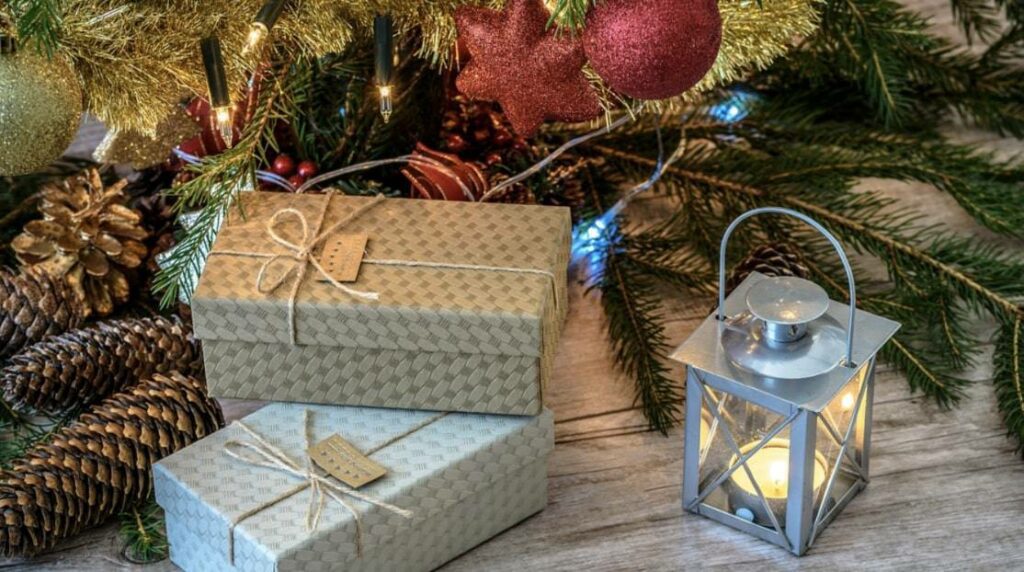 Follow the simple steps below to wonderfully wrap an odd-shaped gift for someone you care about.
1) Measure the gift item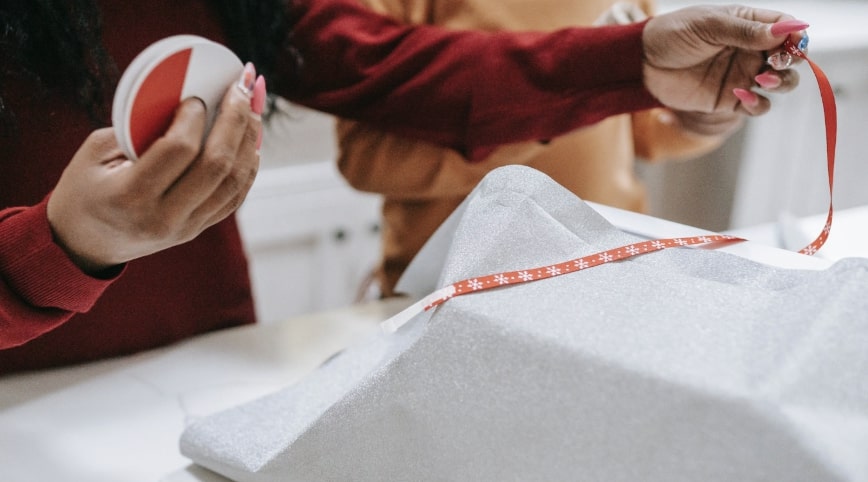 Get a ruler and measure the length and width of the gift item. Add an inch for both dimensions and cut the wrapping paper in that measurement.
2) Overlap the wrapper sides and tape them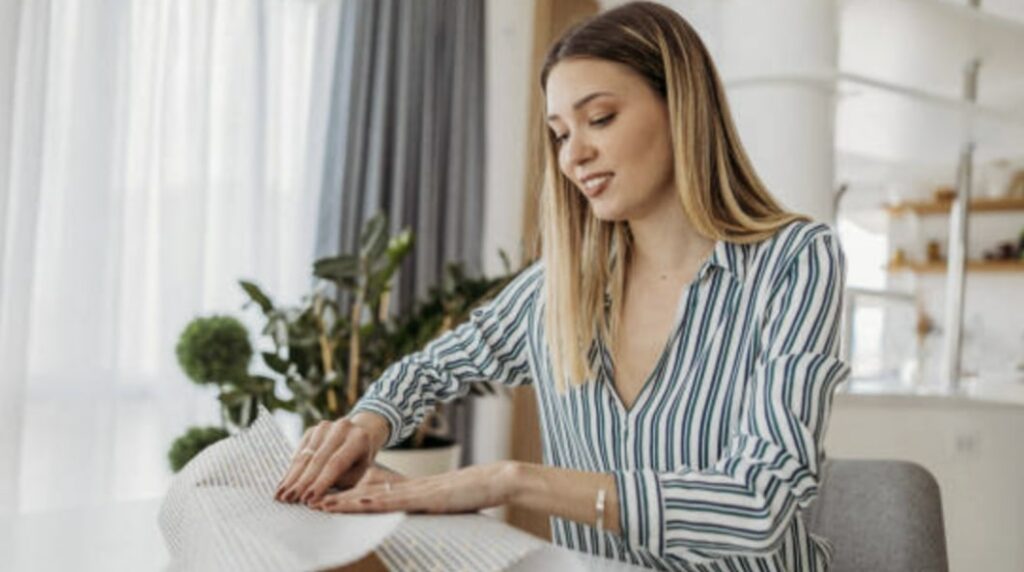 With the inside of the wrapping paper facing up, imagine the item on it. Make sure there's enough space to cover the gift on the top and bottom too.
Afterward, fold the left and right sides together until they overlap, and tape them. Also, press in the flaps on the bottom side to create a neat diamond shape, and tape the bottom.
3) Insert the gift and tape it in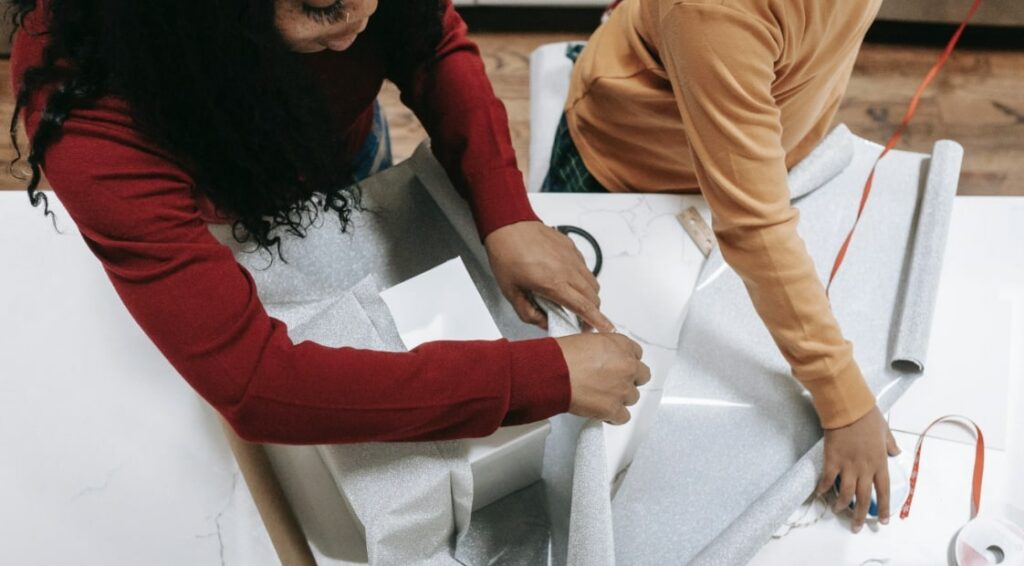 By now, you should have a ready-to-use wrapped structure. Now, insert your special gift into this bag, fold down the top, and tape it.
4) Decorate the gift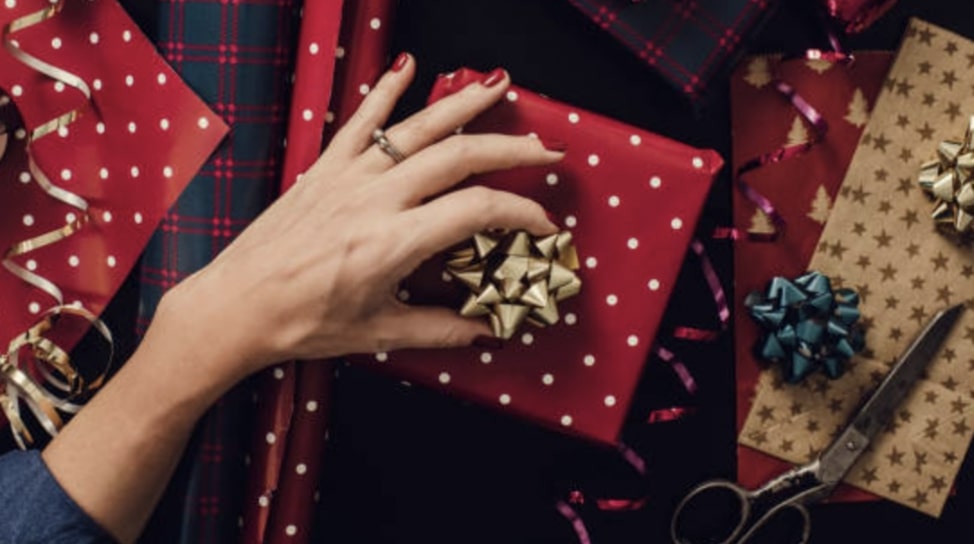 All that's left are the finishing touches. For this, use the hole puncher to create holes behind the fold. Insert a string or twine, and then tie a nice bow.
5) Add a gift tag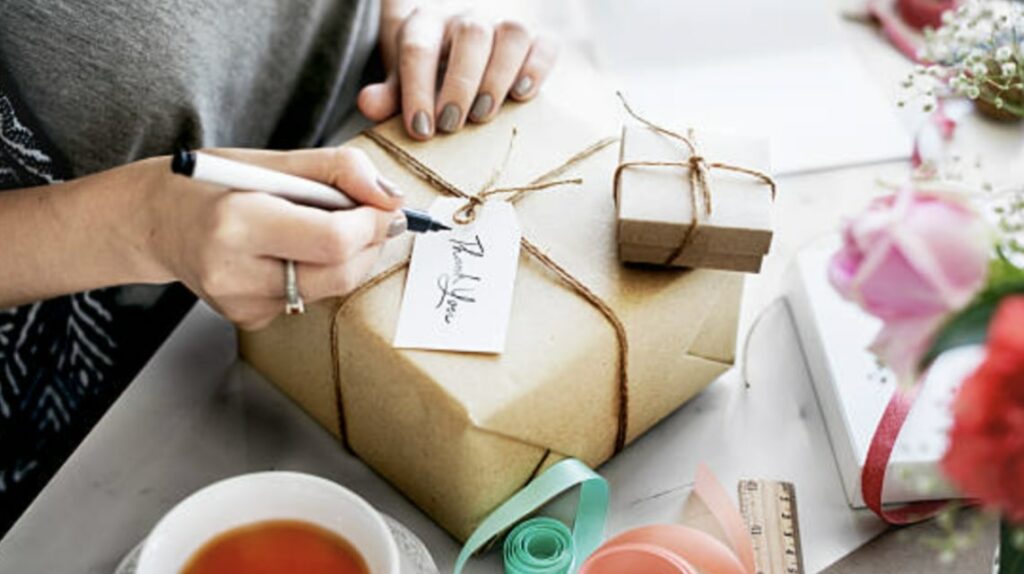 If you like, you can also add a nice gift tag with your greeting or message on it. You can use your spare ones or make your own creatively by adding drawings like stars, butterflies, or flowers.
And so, you're all done with your gift. We hope that your gift will make your loved one smile and have a fantastic day!
---
While it's easier to just place your gift inside a gift bag along with a greeting card, wrapped gifts are more personal and fun. It makes your gift extra special, does it not?
And if you have your own way of wrapping gifts, feel free to share it with us by sending us a message, as we'd love to hear from our readers!
More Gifting Resources